A few years back, when some of us Cosmiks were heavily searching the expanding european psych scene for bands to blow our minds, we stumbled upon Giöbia's release "Introducing Night Sound" (2013) on Sulatron Records, the galaxy of our fave trio Electric Moon ~ 1,13 minutes later we bought their vinyl and messaged them to come play for us, some day.
There are bands with whom you establish some kind of weird telepathic bond, be it their sound, their enthusiasm or the imagery they use – and Giöbia is one of them. On stage, they have a transgressive, glam presence invoking ghosts of the 60s and 70s, haunting 80s, existing whenever.. they definitely don't fear the dark. And they channel pure, lysergic energy: reverb and wah, moog and bouzouki building up in waves until they sweep over you, and once you lost track of time and space, they pull you out again for a cathartic ride along the riffs. Acid Rock, seduced by the lysergic side of the '60s, by exotic mantras and the evocative power of space rock, with many facets and one only faith, that is to turn every encounter with sound into a true psychedelic experience!
At the moment GIÖBIA are on tour in Europe to present their new album 'Magnifier' (Sept 2015, again via Sulatron Records ~ get their 2nd vinyl edition now at Giöbia's bandcamp), an outstanding composition heavier and darker then before but 'still unique, and reveal the intimate bond with bands and soundtracks composers of Horror and Thrilling Italian Police movies of the 70s'.
NOW its time to finally have them over! Definitely the best italian psych band out there these days!
AND we did us a personal favor and invited SCHADE from Bienne, too!! These two guys, a beautifully weird and subtly fierce collaboration between Dany Digler (Love Cans, Dee Diglers, Los Orioles, Trash Mantra) and Brynjar Thorson (ex-Welington Irish Black Warrior, Cochon Double), are a special duo to lovve! ~ with simple rhythmic bases, a strong influence of dark wave and oriental melodies, they pay tribute to the 80ies. They offer us a dissolved pop and chanson française to open the holy psychedelic mass or mess.. [sic!]… aww..!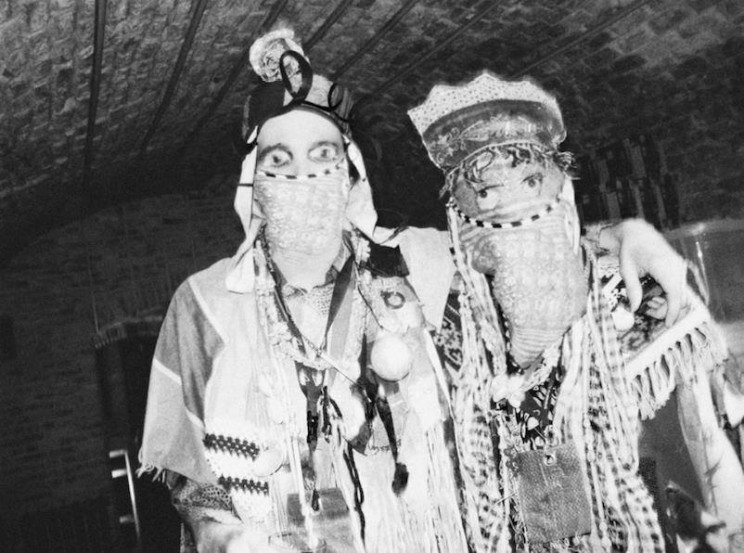 Dear cosmik people ~ COME ON and COME BY!! This will turn you on heavily!
[~~~~~> fb event <~~~~~]
yours truly, thee ☾~ ʞ